Sellers ~ Put Together a Great Team & Sell your House in 24 hrs! (Before & Afters)
A recent homeowner client in Beaverton, Oregon was being transferred out of state and needed to sell her lovely townhome as quickly as possible. This smart seller had watched enough HGTV to know that home staging makes a difference in the condition and presentation of the property. Through a co-worker, she was referred to Kathy Alexander of GreatStages in Vancouver WA for a home staging consultation. Kathy visited the home and gave her a list of easy, cost-effective cosmetic improvements to update her home — and the seller set out to install some new bathroom light fixtures, add a built-in microwave in her kitchen, freshen the curb appeal, clean the windows, pack up all the excess clutter, etc.
After she'd accomplished her "To Do" list, the seller wanted some hands-on staging to work with her own existing furniture and provide some needed accessories, art, greenery, etc. Since Kathy lives quite a distance from this area, she referred the seller to Room Solutions Staging for this part of the job. The three of us met and set a staging date, and Kathy agreed to stage alongside me to get the job done as soon as possible.
One thing the seller hadn't finalized was selecting the right Realtor to list her home. She asked us for recommendations, and we gave her several names of brokers who we'd worked with and who we knew would do a great job pricing the home correctly and marketing it aggressively. After interviewing several agents, she selected one who knew the neighborhood well and who impressed the seller with her positive attitude.
Here are some Before & After photos of this home ~ the really good news is that this home sold in less than 24 hours for full price, and had a backup offer as well! The sale closed in 3 weeks and the very happy seller has been able to move on to her new location.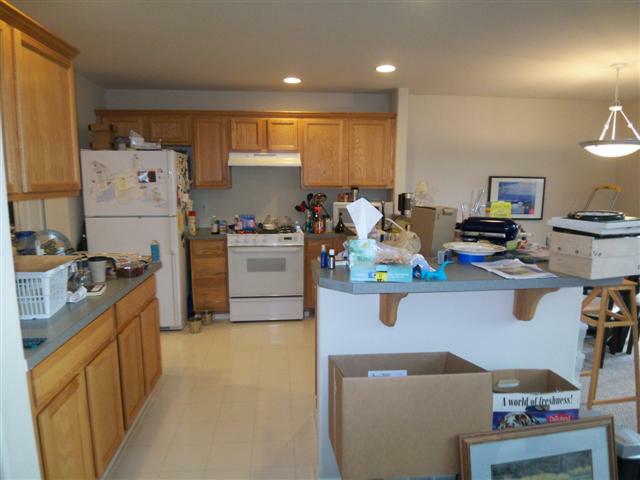 *** *** ***
If you're located in the Portland Oregon area, Room Solutions Staging would love to help you prepare your home so that it's appealing (even irresistible) to your target buyer. Our expert home staging techniques are proven to encourage faster offers. For a complimentary staging proposal for your property, contact us @ 503-246-1800. (photos by Room Solutions)