The Power of Home Staging as seen in Before & After Photos
Every once in a while, even professional home stagers are surprised at the transformations that are possible as we stage both vacant and occupied homes.
One recent home staging project in Portland OR involved several phases. When the homeowners first contacted us, their home had been on the market for a few months and buyer feedback was that it appeared "too cluttered and dated." First, the sellers asked us for a Home Staging Consultation so that they'd know what to pack up and put into storage as well as what easy cosmetic fixes would help their home look more appealing to potential buyers. They worked hard on their list of 'Things To Do' and got busy!
Next, the sellers moved out of state and asked us to stage their newly-vacant home. Here are some photos that show the power of home staging (the Before photos were taken before any work was done):
The Dining room looked dated and not very big
* Changing out the light fixture to an inexpensive one & removing the wallpaper gave this room an updated look
The living room was crowded & dark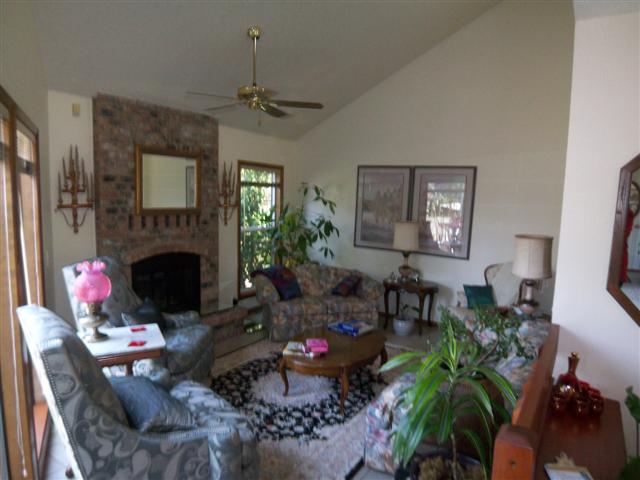 * Removing all the excess furniture highlights the fireplace and the large, spacious room
The family room was overcrowded
* Staging allowed for the built-in shelves to be highlighted and the room to look much larger & brighter
The bedroom was crowded and dated
* Staging it with proper furniture placement shows how large this room really is & highlights the wood floor
The kitchen's features were hidden from view
* Simple staging highlights the lovely Corian countertops and new stainless steel appliances
If you're selling your home in today's market, remember the power of home staging! Contact your local Portland home staging expert for a consultation. The difference in how buyers will perceive a staged home can be surprising!
~ Photos by Room Solutions Staging ~
The best formula for selling your home quickly is to select a great listing agent and listen to their advice about the right price; then make sure that your home appeals to your target buyer by consulting with a professional home stager. We offer cost-effective home staging tips to Portland OR-area homeowners, Realtors, builders, and investors that result in the best return on your investment. Our homeowner and Realtor clients love our service! For a free staging estimate contact Room Solutions Staging at 503-246-1800 — awarded 2012 Professional Stager of the Year for the Western U.S.