Thanks to Staging, this Portland home Looks Years Younger!
Sometimes as a professional home stager in Portland Oregon, I come across homes that feel really dated and much older than their actual age. This was the case with a mid-century home that we were hired to stage recently. This home had a pending sale in just 3 days.
These "before" photos were taken a couple of years ago. It's amazing how old and tired the house looked then because of how it was decorated by previous owners!
Here's the "old" look in the living room
After removing the wall-to-wall blue carpeting to reveal beautiful hardwood floors, adding color to the sterile white walls, and adding furnishings that complement the home, doesn't this house look much younger and more appealing to potential buyers?
This "before" view shows a ho-hum presentation
Removing the heavy draperies brings more light into the room … placing art above the fireplace defines it as a focal point; and let's remember the importance of not blocking the entryway with a big chair 🙂
The dining room "before" looks like Grandma's place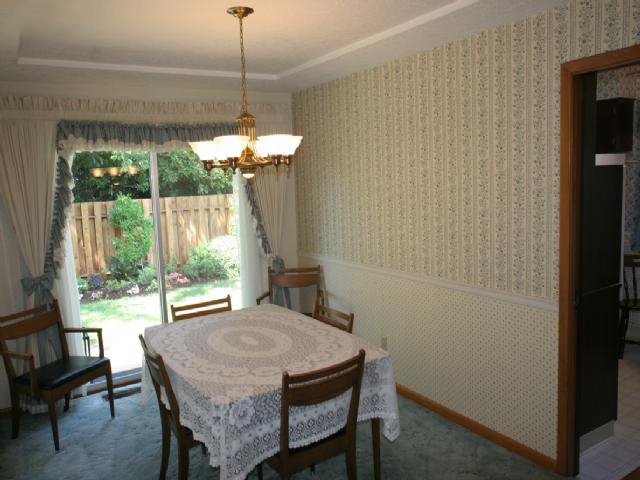 By removing the carpeting, the wallpaper and the frilly curtains and updating the light fixture, this home now appeals to the hip buyer who wants to live in this trendy Portland neighborhood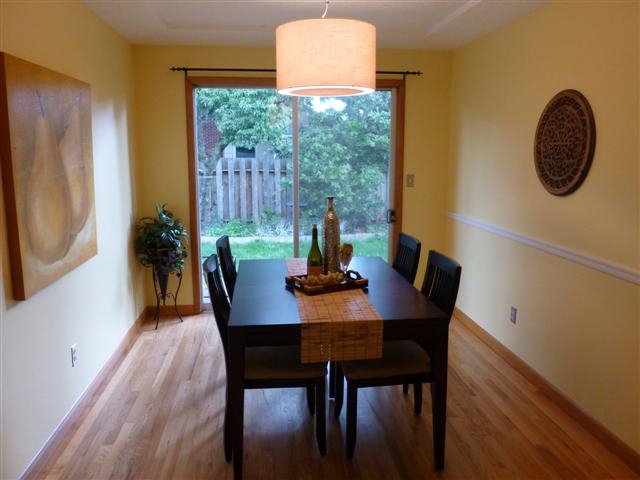 When it's time to sell your Portland home, consult with a professional home stager. We have lots of great staging tips that will help your home look its best so that it sells quickly, and for high market value.