Home Staging Success Stories in Portland OR ~ 2009
Home Staging Success Stories in Portland OR ~ 2009
Are you thinking of selling your PortlandOregon home soon, or is it on the market but not getting the right offers? Homeowners in the PortlandOR metro area have discovered that home staging provides a powerful boost when your home is on the market. As an established professional home staging company, we like to track our results and review our company's staging statistics. Through November 2009, our clients' average Days On Market this year is just 27.9, versus the Portland Metro Average of 142 Days on Market. That's a significant reduction in market time!
How does this help you, if you're selling your home?
Reduced market time can help you move on to your next home that much faster
If you've already moved, selling faster will avoid the necessity of making mortgage payments on two homes (along with property taxes, utilities, HOA fees, maintenance, landscaping, etc.)
Homes that sit on the market for months usually have multiple price reductions, resulting in less equity when you sell
Homes that don't sell for months are usually seen by buyers as having something "wrong" with them, even if that's not the case
We're available to meet with you or your listing agent to discuss how home staging can help your home look it's very best from the first day of listing. Our menu of home staging services starts at just $195. Don't make the mistake of waiting to "see what happens" and then consider staging later on – potential buyers usually aren't interested in coming back to view your home, since their first impression was already formed. Make sure that your home stands out on top of all the competition in your neighborhood!
Here are photos of a few vacant homes that we staged this past year in the cities of Portland, Lake Oswego, Tigard, Tualatin, and Beaverton Oregon; what do they have in common? They were all staged by our team, and all of them sold very quickly!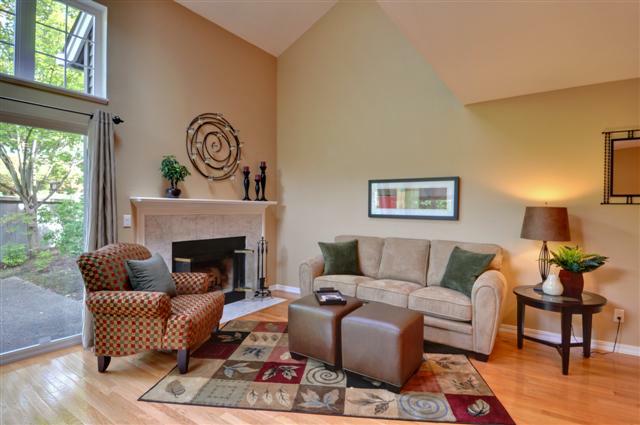 With average Days on Market at <28 days, our Portland-area homeowner & Realtor clients rave about our home staging services.
Give us a call @ 503-246-1800 and go from For Sale to SOLD!
*** *** ***