Contemporary Home staged & SOLD in 5 days – Before & Afters in Portland Oregon
Room Solutions Staging in Portland Oregon was recently selected to stage a vacant 1987 contemporary home, working with a limited budget. The kitchen had been updated a few years ago, helping to bring this home up to current standards, and just before listing they updated the bathrooms. After we staged the home it sold for over asking price in only 5 days!
Staging a vacant home to show potential buyers how the space might be used is critical in today's market, especially when the space is more open and undefined, as in this 1987 example. Buyers who walk into a space with nothing to look at will notice small flaws and instantly lose interest, thinking the house will be a big project. Here are some Before & After photos to show how we used color and a simple plan to highlight the features of the home …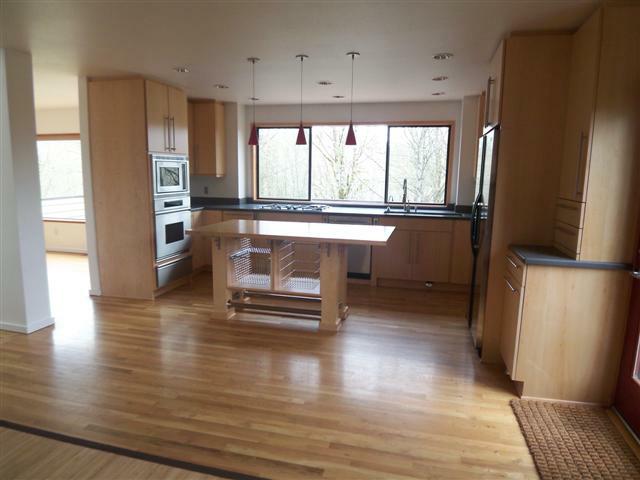 Maureen Bray and the team at Room Solutions Staging in Portland OR provides professional home staging services to realtors, homeowners, and investors. We'd love to help you reduce market time & obtain maximum equity on your property — call us @ 503-246-1800.