Can You Stage Your Home in Portland Oregon for just $195?
"YES!" you can stage your Portland Oregon home for just $195 when you hire Room Solutions Staging for a Verbal walk-through Consultation; and our staging statistics show that it will sell faster than un-staged homes. What can we do for you? Here's what's included in our popular 2-hour Verbal Consultation service:
A review of every room in your home, with advice on the best furniture placement and how to create a great traffic flow from one space to another
How to create focal points in each room that highlight the best features of your home
Creating inviting curb appeal that encourages buyers to want to see the inside of your home
Where needed, providing paint colors that buyers will loveas well asideas for easy cosmetic improvements to quickly and inexpensively update the look of your home
Expert tips on creating the "look" that the target buyers of your property will expect, and suggesting the best local resources for anything needed to complete the staging
Today's

choosy buyers want a "move in ready" home;

we can advise which cost-effective

improvements make financial sense, as well as which costly ones to avoid
We've helped hundreds of homeowners and their Realtors in the Portland metro area by providing this Consultation service since 2006, and many of our clients have said it's "the best staging investment they made to prepare their home for the market."
Regardless of the housing market fluctuations, showing a home that's well-presented, clean, with repairs taken care of and with an inviting and spacious look — makes all the difference in selling your home quickly.
Here are
photos
of five
homes that we've done consultations for in 2012 that sold in less than 2 weeks
— these
homeowners did all the staging, using our advice:
This home was on the market for 6 months!
Using
our advice, the sellers then staged it themselves
and it
SOLD in just over a week!
(Can you see the easy changes we suggested?)
This home's
kitchen was tired & dated
We advised that
painting the walls and cabinets,
and adding new
cabinet hardware
and
a new
dishwasher
would
make the entire kitchen look new:
it
SOLD in 3 days for OVER asking price!
This charming vintage home was
too crowded
Clearing out
the clutter &
removing excess furniture
helped it
SELL
in 1 day for OVER asking price!
This home wason the market for 4 months
After our consultation the
sellers followed our staging advice:
the house
SOLD for full price in 5 days!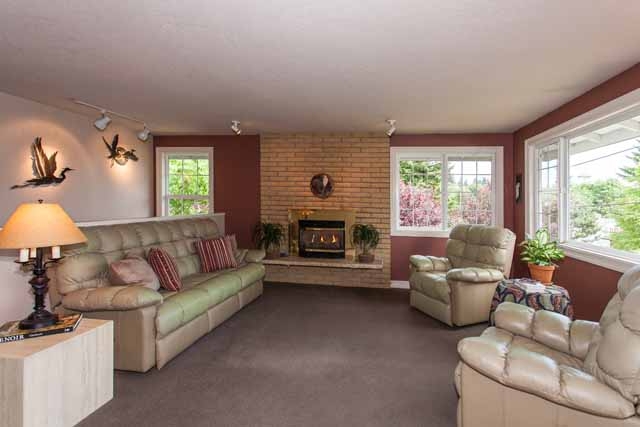 This living room had
no strong focal point
The sellers took our advice
and used items from other rooms in their home to
make it a welcoming living room — and it SOLD in 5 days!
The best formula for selling your home quicklyis toselect a great listing agent and listen to their adviceabout the right price; thenmake sure that your home appeals to your target buyer by consulting with a professional home stager. We offer cost-effective home staging tips to Portland OR-area homeowners, Realtors, builders, and investors that result in the best return on your investment. For a free staging estimate contact Room Solutions Staging at 503-246-1800 — awarded 2012 Professional Stager of the Year for the Western U.S. by the Real Estate Staging Association (RESA).
Other articles on Home Staging you may find helpful:
According to Homegain.com, home staging gives sellers an excellent ROI of 586%, with 82% of the Realtors surveyed recommending staging to their seller clients.
Can You Stage Your Home in Portland OR for $195 ~ Will it help your home to sell faster? YES!