Skeptical about Home Staging? This Home Sold 12 Hours after Staging & Listing!
As a professional home stager in Portland OR I've had many clients who know that staging is an effective marketing tool to help their home sell faster. Once in a while though, we come across "staging skeptics" who aren't convinced that staging can really make a difference. Sometimes 'seeing is believing' so for any staging skeptics out there, here's a true staging success story for your consideration.
We were contacted by homeowners in Beaverton OR who asked for a home staging consultation to help determine what cost-effective improvements would make their home more appealing to the target buyer in their neighborhood. I met with this lovely, enthusiastic couple and gave them a list of Things To Do before putting their home on the market. Since they planned to relocate out of state, they also requested a proposal for staging their home after they moved out. Here are some Before & After photos of this home: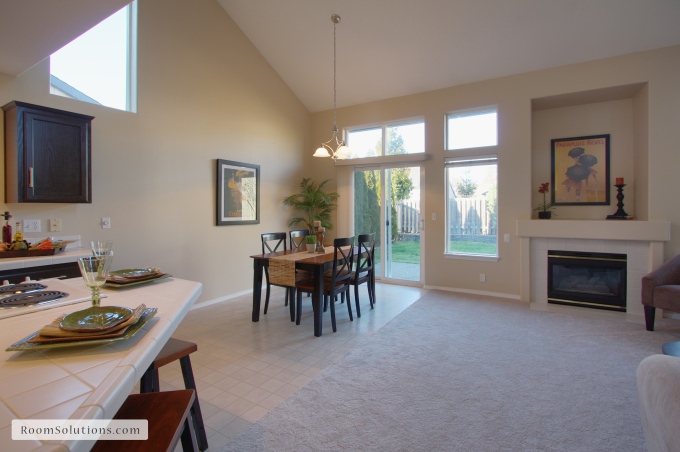 We gave the homeowners our suggestions for neutral paint colors that buyers love; tips on new kitchen cabinet hardware and paint for the dated oak cabinets; updated light fixtures in brushed nickel finish; & other easy, cost-effective advice.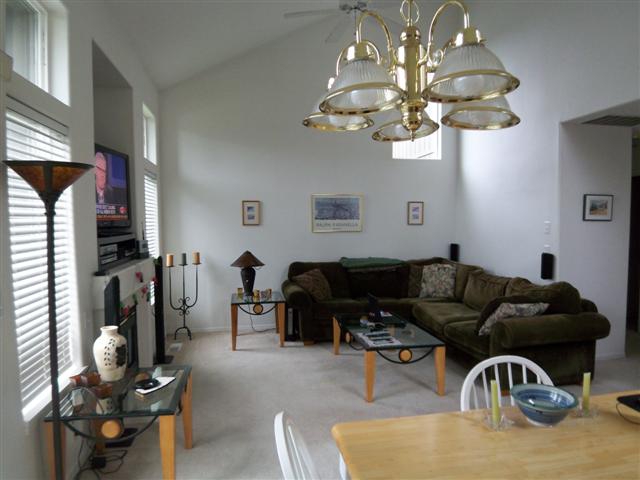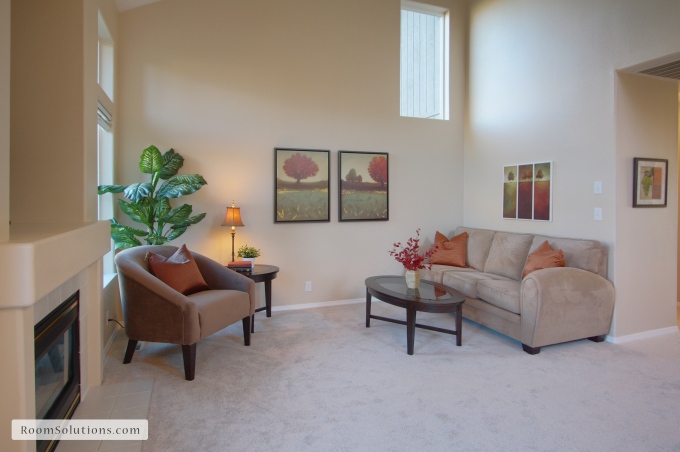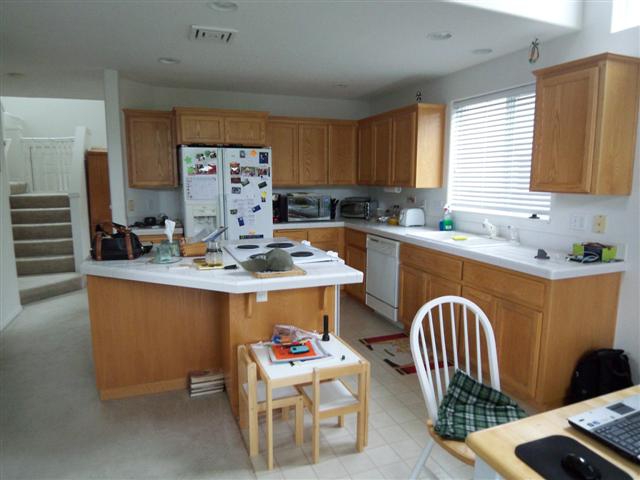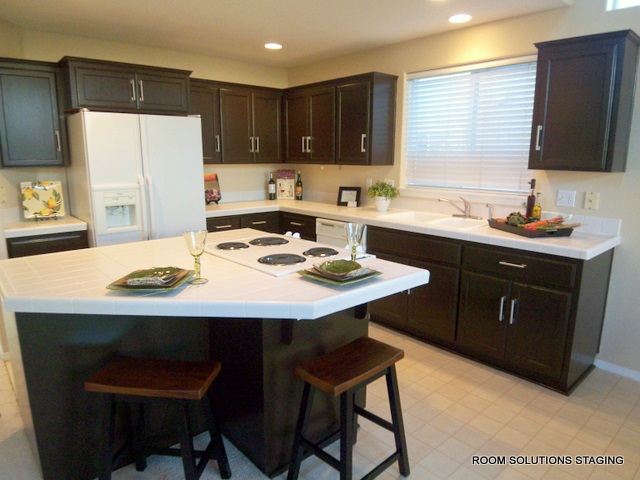 Since the sellers were relocating due to a job, they wanted the house to sell quickly so that they could buy a home in their new state. They were motivated and eager to do whatever it took to get the best return on their staging investment.
Buyers love a master bedroom that feels like an inviting retreat ~ here it's transformed from blah to wow
This home had a pending sale only 12 hours after it was staged and listed! The listing agent, Deborah Jackson of Re/Max Equity Group in Beaverton OR had this to say: "One of my recent clients did everything on Maureen's list of staging suggestions. After the home was vacant, Maureen then staged the important rooms of the home, and it was gorgeous! Needless to say, we got an offer on the home within the first 12 hours that it went on the market! That was a record, especially in this real estate market of 2011."
The homeowners, who had moved out of state, emailed me after seeing my photos of the staging: "WOW! Is that our house? It looks amazing! Thank you so much! It was great working with you and if you need a reference just send them our way!"
So don't be a staging skeptic! Instead, contact your local professional home stager. Ask to see Before & After photos of their work, and ask about their Days on Market statistics. (Year to Date for 2011, Room Solutions Staging's DOM is just 24!)
~ Staging and Photos by Room Solutions Staging ~
*** *** ***
Room Solutions Staging offers home staging services to Portland Oregon homeowners, real estate agents, builders, banks, and investors to prepare homes for the market. Our home staging clients love our service and our home staging statistics! Our home staging services in the Portland OR metro area include consultations, staging for both vacant and lived-in homes, and interior redesign projects. For a free home staging proposal, please contact us @ 503-246-1800.